I have been blessed to be an orthodontist and share in the lives of so many wonderful patients. True joy in life comes from helping others, and as an orthodontist, I get to do that every day!
~ Dr. Cooper Callaway
Education and Experience
Dr. Callaway was drawn to orthodontics from a desire to work with and help people be healthier, happier, and feel better about themselves. He appreciates getting to know his patients and watching each grow during treatment. Seeing the change in an individual's self-esteem, as he or she becomes comfortable with and then confident in their smile, is the doctor's greatest reward.
Prior to practicing orthodontics, Dr. Callaway obtained his:
Bachelor of Science – Mississippi State University
Doctorate of Dental Medicine – University of Mississippi Medical Center
Certificate of orthodontics – Baylor College of Dentistry
Master of Science – Texas A&M University
Dr. Callaway has practiced orthodontics since March 23, 2000.
His goal has always been to treat people like family, and in a timely and efficient manner. Over the last 20 years, he has had the honor to provide high-quality orthodontics to more than 20,000 patients.
He is proud to have developed a system that is extremely efficient and as easy for patients as possible, while still providing a personalized experience and ideal results for each person. As a result, Dr. Callaway has become an acknowledged expert in efficiency and is often consulted by peers who wish to incorporate his system into their own practices.
Professional Affiliations and Continuing Education
An enthusiastic lifelong learner, Dr. Callaway is an active member of the:
Mississippi Association of Orthodontists
Southern Association of Orthodontists
American Association of Orthodontists
Through these organizations, Dr. Callaway has accesses to a range of continuing education (CE) options. By regularly completing CE courses locally, regionally, and nationally, and attending meetings and lectures, he stays current on the latest advancements in orthodontics.
Incorporating technological and treatment changes, based on what will best serve his patients' needs, Dr. Callaway provides leading-edge care and creates beautiful smiles.
In the Community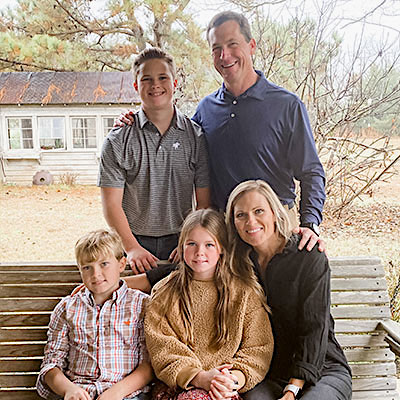 Dr. Callaway has been honored to serve on the boards for the United Way, the American Red Cross, and the local soccer complex. He enjoys giving back to a community that has given so much to him and his family.
Beyond the Practice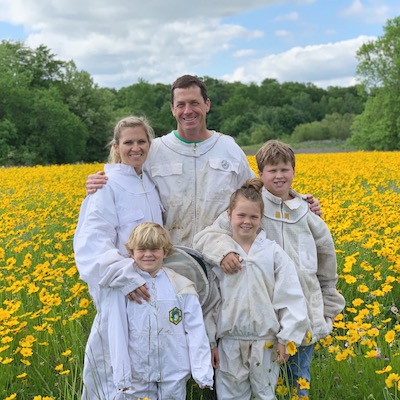 Much of Dr. Callaway's time away from the office is spent with his family. He and his wife Emily Anne have three children: Campbell, Swayze, and Sawyer. The couple stays busy chasing the soccer ball with all three children. Campbell really enjoys football, as well as working out; Swayze also plays basketball and tennis; and Sawyer appears to be the future golfer in the family. If the family isn't chasing a ball around the field, they can often be found outdoors, where they enjoy hunting and fishing.